Welcome Reader, Be warned, hackers are now targeting WhatsApp account and you may be the next to be hacked if you don't take necessary precautions.
Lots of users have been reporting that their WhatsApp account is being hacked; the ways at which they hacked their account is not just so funny… They exploit people on your list and give them fake news.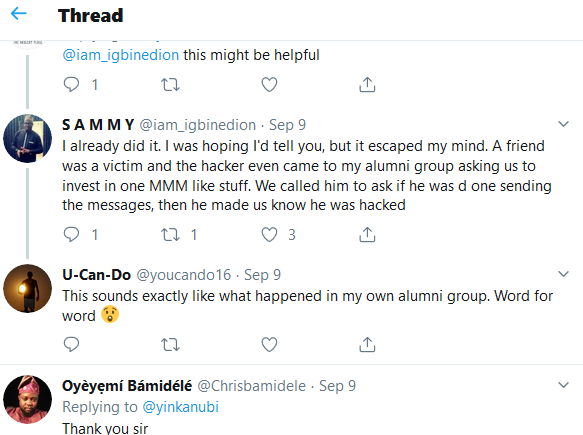 They'll change your phone number to theirs and replace you in whatsoever group you belong. It was earlier
reported
that WhatsApp was hacked and attackers installed sophisticated spyware on an unknown number of people's smartphones. The issue impacted both Android, iPhones, and Windows phones
The issue is not peculiar to Nigerians alone but some others countries seriously seeking for how their hacked WhatsApp account can be recovered.

One of the affected WhatsApp users, confirmed that his phone number was changed and he was automatically removed from a WhatsApp group he belongs to. The supposed hacker then sent messages to the group about an investment that guarantees the investor receiving double of the amount invested within 30 minutes.To further investigate the hack, a call was put through to the supposed hacker to enquire about the advertised investment. The hacker claimed that "the investment is real and reliable and it's secured under the Corporate Affairs Commission."He then asked the caller to send the desired investment amount to an account number that he provided.
How to Prevent Your WhatsApp Account From Being Hacked
>>Enable Two-Step Authentication.
To Settings>>Click on Account, Click on Two- step verification, Enter pin, Input your email address And save, that's all. If someone wants to change it, WhatsApp will ask for the Two-step verification and without it the account won't open.
>>Desist From Using Third Party WhatsApp
Stop using unsupported version of WhatsApp like Yo-WhatsApp, G-WhatsApp, GBWhatsApp and the likes.
Credit To: YomiProf